Domestic / Residential
Wilso Electrical Group has extensive experience with residential renovations including bathrooms, kitchens, home office and home extensions. We perform service upgrades, electrical panel replacements and home inspection corrections.  We provide expert electrical services including ovens, hot water systems, new installations and renovations. We are able to consult on ways to reduce power and lighting cost and use the latest products to assist to better manage your power use and costs.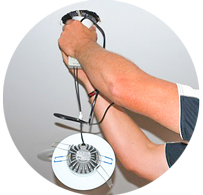 Fully licensed, certified, and insured we aim to provide high quality electrical services for the Brisbane bayside and the surrounding area including Moreton Bay Islands. Our skilled electrician is a trained and trusted specialist who will fix any electrical problem in a timely manner, regardless of how small or large.
All domestic electrical
Renovations or extensions
Home, office or commercial
So for prompt, friendly, efficient domestic and residential electrical contact us today for a quote.
Air-conditioning Installs / Services / Maintenance
Wilso Electrical specializes in domestic air-conditioner installations and maintenance ,and our technicians are refrigeration mechanics that provide you with professional experience spanning over the last 20 years.
Commercial
Real Estates
Body Corporate Services
Industrial
Data and Communication
Our Work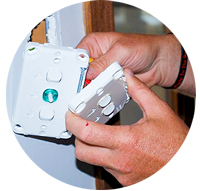 We have extensive local experience in industrial and commercial Electrical work ,including rural work and flood restoration projects.  Our well established history of expertise, quality workmanship and services is the reason why so many customers trust Wilso Electrical Group with their important projects.
Products
Wilso Electrical prefer to buy local supplies and products as we believe its providing local work and we use high quality electrical products so the work done stands the test of time. We can consult and provide:
Hot Water systems
Air Conditions
Ceiling Fans
TV receptions
LED lighting